Not that we'd understand this, 'cause no bottle of wine ever last a couple of day – let alone 30!, but apparently there's a market to keep wine fresher for longer.
A bottle of wine is great, apart from the fact that it typically spoils within a few days of popping the cork. To curb this challenge, a Boston-based startup is rewriting the bottle system after designing a wine bottle known as Kuvèe that can keep wine from going bad for up to 30 days after being opened.
Meet KuvéeToday's the day we break our silence! Thanks to those of you who have been following along patiently … and now let us introduce you to Kuvée, the world's first smart wine bottle that keeps your wine fresh for 30 days.Available for pre-order here: https://www.indiegogo.com/projects/kuvee-the-smart-wine-bottle-that-keeps-wine-fresh

Posted by Kuvée on Monday, March 28, 2016
The Kuvèe bottle system is a wine dispenser that has a discharge mechanism that prevents air from coming to contact with the wine, thereby keeping it fresh. It's about a foot tall and roughly larger than a standard 750ml wine bottle. The bottle is more of a "smart sleeve" refill cylinder that allows you to pop open multiple bottles to taste and drink without worrying whether you'll be able to finish each bottle before they go bad.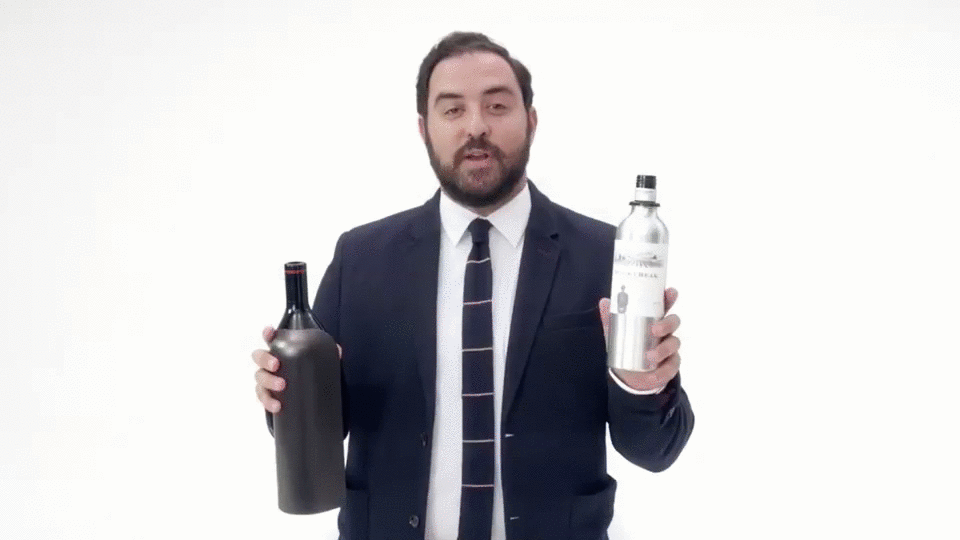 Kuvèe is spruced with digital features that are impressive in every sense. It's a Wi-Fi connected wine bottle that has a colored LED touchscreen on its front. Whenever you insert a bottle of wine into it, the rechargeable touchscreen recognizes what's being poured and displays a slideshow of relevant information regarding the wine including the wine's taste profile, food-pairing options and the vintner.
"Much like a restaurant wine list, Kuvèe allows drinkers to enjoy a selected range of wines, one glass at a time. This elevates the level of option, choice and convenience to the at-home wine experience," said Vijay Manwani, co-founder and CEO of Kuvèe.
For now, Kuvèe is raising funds through Indiegogo to bring the bottle system to the market. Consumers can preorder for their own Kuvèe for a $199 pledge with shipping to California and Massachusetts slated for October before spreading to other states and countries in December and early 2017.