Boston company looks to shake up the 3D printing industry in a big way.
Boston-based 3D printing startup NVBOTS, is creating a new technology for fast 3D printing multi-metal components that could become a cheaper and more versatile alternative to other industrial metal working techniques currently in use. Through its NVLABS program, the company is developing a new 3D printer that will be capable of printing with up to 21 different types of metal.
Metal 3D printing isn't actually a new thing, but hasn't been really simple either. While it has been an essential part of the 3D printing industry for many years now, many 3D printers that are capable of using metal are very limited to just a handful of options and are only affordable to commercial grade printers. This is largely because of the huge amount of heat that is required to make metal malleable enough for printing. The truth is, several printers in the market such as Shapeways are capable of generating that amount of heat, but they are so expensive that home printing fans will never be able to afford them. Nonetheless, NVBOTS promises something entirely different.
As an unexpected player, NVBOTS has entered the game in a way that is set to make the world of 3D metal printing a lot more interesting. Apart from allowing a printer to use up to 21 different types of metals, the program is capable of combining those metals simultaneously to create a unique alloy for various needs such as corrosion resistance, durability, impermeability to microbes and more.
According to the company, the NVLABS program will not just be limited to printing with metal, but will also be able to use electricity to melt metal wire and offer high-precision welding.
"Our company is solving the toughest problems not just in the metal printing industry, but also in additional markets including the metal casting sector, which will have absolutely significant impacts on automotive, aerospace and medical industries, among others," said the company's chief research officer, Paul Burke.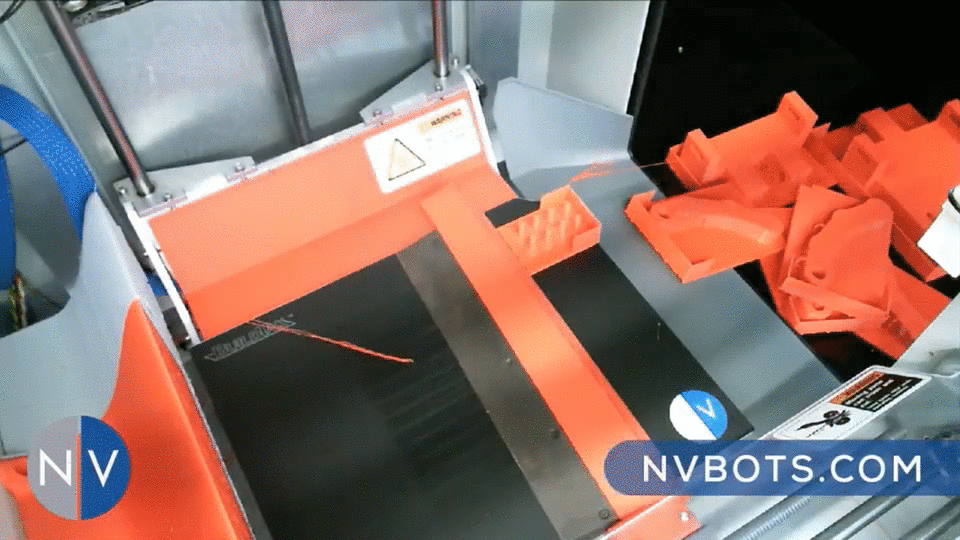 The company's NVLABS program is shrouded in secrecy with very few details available about the printer. Other than its development is in progress and will (hopefully) live up to the hype, nothing much more can be said about this amazing printer, but as Burke puts it;
"Our company is breaking totally new grounds by bringing together a high level of 3D printing and metallurgy expertise in combination with powerful patented technology that will be unmatched in the industry."
For now, this exciting new development will not be geared for home printers, but is definitely a step in the right direction. Hopefully, it's just a matter of time before home printers can access an affordable 3D printing machine that allows them to print their own metal components. The future is closer that we think.