Well maybe not officially real, yet but it was the inspiration for the development of this new 3D printing tech that's up to 100 times faster than normal 3D printing.
You may not agree but the truth is, 3D printing technology has failed or more accurately struggled to deliver on its much anticipated promise to transform how we manufacture things. Let's face it printing using standard 3D printing technologies take forever and options of material choices are far too limited and some parts of the prints are mechanically weak. Fortunately, a startup company known as Carbon3D has emerged out of the blue to unveil a completely new breakthrough in 3D printing technology in what might turn out to be one of the biggest stories that we will cover this year.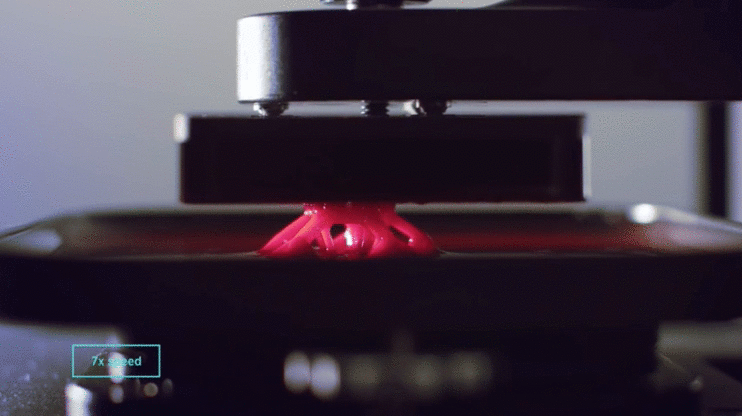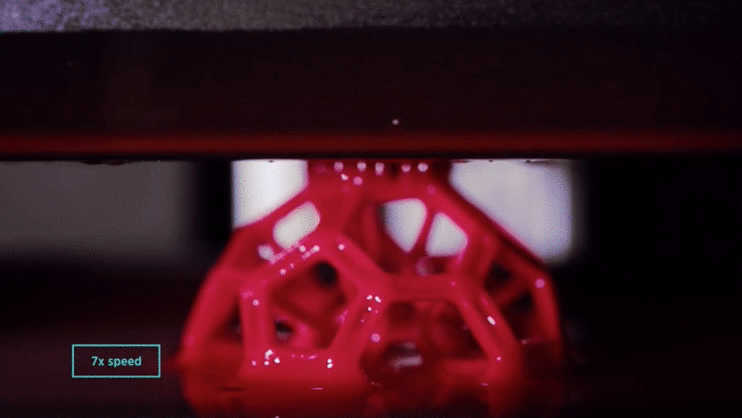 The company has been, over the past two years, secretly developing an astonishing type of 3D printing that stands to be way faster than stereolithography, polyjet and selective laser sintering. Known as CLIP (Continuous Liquid Interface Production), this new 3D printing process is 25 to 100 times faster than any other 3D printing technology that is currently available on the market today. This new technology that stands to change the printing industry forever combines elements of stereolithography with a photochemical process to harness the power of oxygen and light to cure a photosensitive resin.
While this may sound almost the same like the stereolithography technology, it is so different in the sense that it does not print an object layer by layer, the traditional 3D printing processes, which makes the process awfully slow and overly weak. Instead, this process brings oxygen into the equation to rapidly decrease the time taken to print an item.
The CLIP process prints in true 3D fashion by relying on a special transparent window that allows both oxygen and light to get through. The machine has the ability to control the amount of oxygen that is permitted into the resin pool. By controlling the oxygen that enter the machine, it becomes possible for CLIP to create a thin layer between the object and the window; thereby ensuring that the object is produced without stopping or interruption.
According to Dr. Joseph DeSimone, the CEO and Co-Founder of Carbon3D, "Our technology comes with a game-changing speed that is enabled by the consistent mechanical properties and choice of materials that are in place for complex commercial quality parts."
So far, the company has managed to partner with Sequoia Capital to raise around $41 million to move this technology forward. Hopefully, this is the technology that puts to bed the slow processes of traditional 3D printing technologies.