Check out the process behind this person's quest to make a home made 360 sports camera.
It's been a few days since Nicolas Vuignier's video has been making waves on the internet, and now, the Swiss freeskier has answered the hundreds of queries and dozens of possible explanations with the truth – details of his iPhone video experiment with the Centriphone.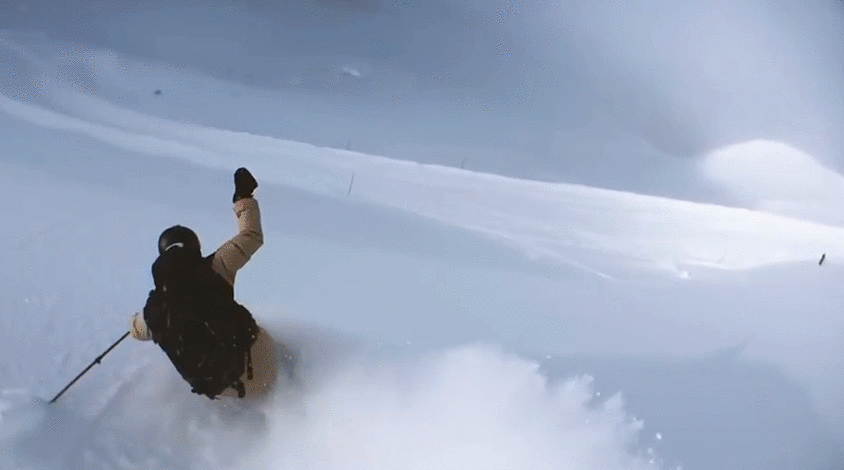 The best part of this entire deal is that Vuignier has made it all easier by open sourcing the design of the Centriphone and the Centripro so that users around the world can now 3D print and build their own. The adventurer and innovator has even made the 3D print file freely available. (http://open.centriphone.me/)
Of course, Vuignier is also going one step further and allowing interested parties – or those who do not have access to a 3D printer yet – to order both versions of these fairly simple yet innovative devices.
The very concept that Vuignier has based these rigging devices on is mind-blowingly simple. All it takes is a sturdy camera mount that works on the theory of centrifugal force and that it should simply spin around the person in action, thus creating stellar imagery that looks like it has been shot with thousands of dollars spent on an airplane shoot, or at least hundreds of dollars using a drone!
Reality is of course stranger than fiction at times, and Vuignier's DIY rig sure has every element that proves this. Eventually, the stunning video that the skier has created can be simply explained as swining an iPhone at the end of a rope…yep that's about it!
It hasn't been an overnight project though, and Vuignier has spent close to two years bringing this DIY project into the realm of a finished design, after scrapping several versions that fell short on their functionality.
The mount that is now the final product – until someone else or Vuignier himself does some more modifications to it – ensures that the iPhone, in case of the Centriphone, or one of the GoPros, in case of the Centripro, not only attaches itself securely to the rig, but also points towards the central point at all times.
The resultant bullet-time videos make for some mind-boggling footage and it is indeed difficult to fathom how a simple iPhone, some fishing line and a simple-looking mount can achieve such great standards of filming.
The Centriphone mount allows you to rig the iPhone 6 and 6S to it, while the Centripro works perfectly with the GoPro series of 3, 3+ and 4.
So if it's a cool video like Vuignier's (or even better ones) that you're thinking of, the Centriphone and the Centripro is only a 3D print away, or if you're willing to wait until May, a shipment away!