The first fully bendable smart phones are now getting out of the labs and into the real world.
Two years ago, Apple came in for plenty of criticism after using a lot of aluminum on iPhone 6 and 6 Plus that made them somewhat bendable. It seems like these founded criticisms acted as an inspiration to scientists at Queen's University who have now taken upon themselves to ensure that the future of Smartphones will never be the same again. These researchers have successfully created the world's first bendable phone that enables users to impressively control the apps and its other features by just bending the phone.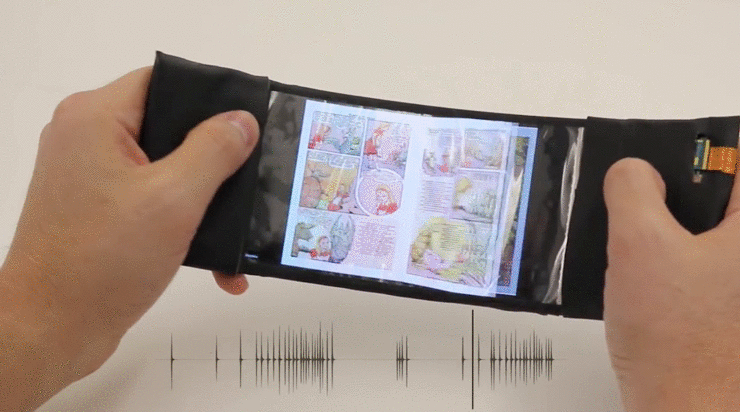 It looks like these Canadian scientists fully understand the widespread tragic situation where Smartphone users have their gadgets' screens break after leaving them in their pockets and sit on them unknowingly. Still in its prototype version, the Smartphone that has been dubbed the ReFlex now looks to fully discard these expensive tragic situations.
ReFlex has a full-colored, high resolution screen, which perfectly combines its multi-touch features with its futuristic bend inputs. These features allow users to experience the phone's bend gestures when interacting with their apps.
To come up with ReFlex, the researchers used a 720p flexible LG OLED that is full of bend sensors and modern feedback motors. The device is powered by an Android 4.4 board, as well as custom drivers that are perfectly incorporated in its non-bendable parts. These features enable users to flip through the apps, thereby making it easier to find a document. For instance, you can bend the device and flip through the pages of a digital book.
Even though users will have to wait for around five years to get their hands on the ReFlex, this tantalizing device is close to what Smartphone enthusiasts have been waiting for. It will definitely be a game-changer.