What do you get when 3D tech meets art?  Answer Face Hacking.
Face hacking may seem like a pretty crude term to those of you who don't know what it really means, but one look at what this technology can create will amaze you. The brilliance of face hacking allows technology to merge seamlessly into the world of art, or the other way around depending on where you stand, and the possibilities that this amalgamation can create are endless.
The technologies of face hacking, 3D projection mapping and face tracking come together to make every human face a beautiful canvas and the imagery that evolves is stunning and breathtaking in every way.
While projection of images was so far restricted to a fixed canvas, face hacking and face tracking make it possible for the artist to project 3D images on to a face even when it is moving, thus increasing the mystic hue around the face taking the work on another level.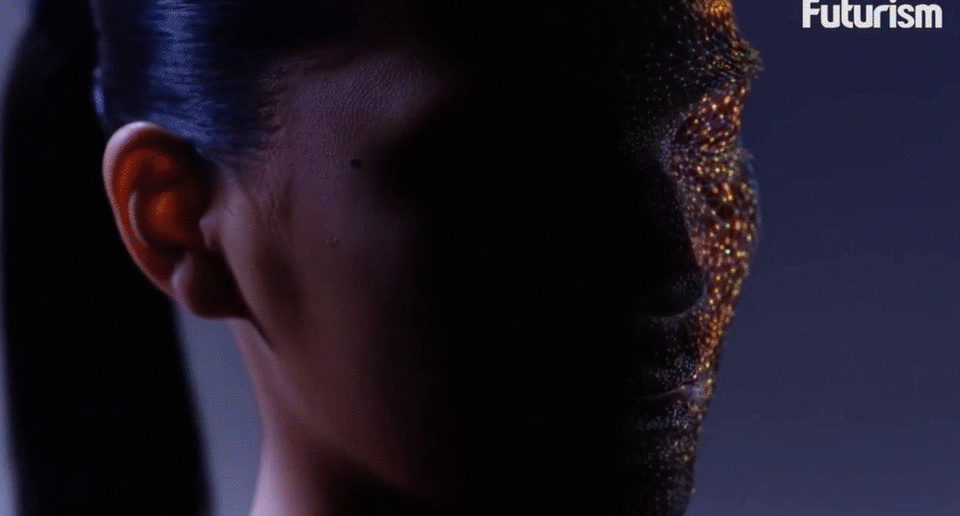 The new technologies that are available to artists allow them to project images on to 3D surfaces, including moving images and what better surface than the human face to allow the artist to have their unbelievable ideas come to life, literally.
Technology and art have forever collaborated through various mediums, and this time around, face hacking is creating some stunning visuals for the creative world to explore.