If the promo video is any indication of what we can expect out of the upcoming World Drone Grand Prix, then we are all in for one heck of a ride.
Drones are the coolest and craziest gadgets! They not only help you satisfy that strong  need for flying – and fast at that – but also help capture some amazing footage of those flights.
So if you're a fan of drones, a speed freak, or simply one who loves seeing some extraordinary action, the World Drone Prix, Dubai is the answer to your prayers!
On March 11th and 12th the World Drone Prix will go down at the Skydive Dubai, Palm Drop Zone, and it already has drone fans and competitors alike salivating at the thought of being part of this extravaganza.  This event is basically the 'Super Bowl' of global drone racing and will see some of the best squads from around the world compete for over a million in prize money.
While the countdown to the event has already begun, with FanZone, GrandStand and VIP tickets on sale now, a promo video showing off a drone raging against a McLaren is creating waves on YouTube – it probably helps that they McLaren is a cop car!
While the Dubai Police are famous all over the world for the impressive lineup of supercars they have, this Dubai Police McLaren 650s scorches the streets in video game style while a drone races it, matching its speed with every twist and turn, and captures some crazy cool footage.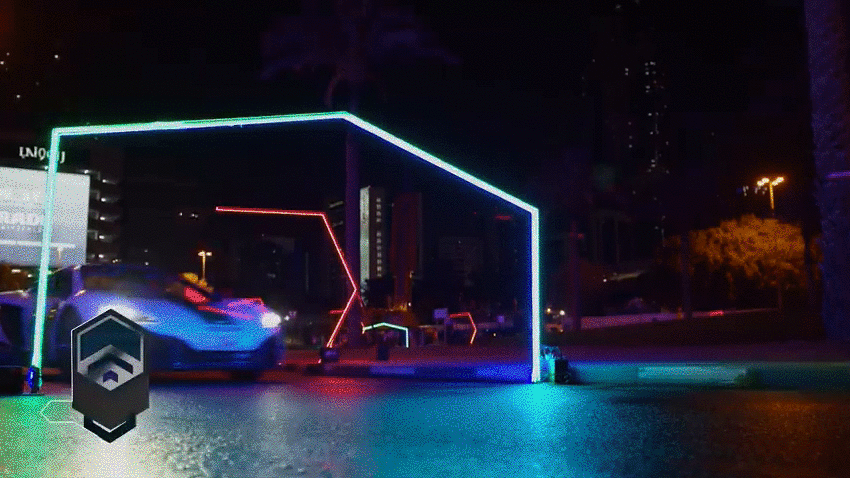 Tagged  'One of the Biggest Races in the World', the World Drone Prix has a whopping $1,000,000 in prize money that teams, which need to have a Pilot, a Navigator, a Technician and Pit Stop Personnel, will be flying for.
While the qualifiers have been going on across the world, the teams that do manage to qualify will only have to worry about flying, because everything else is taken care of. These teams will be flown to Dubai and hosted as they prepare to take on the best drone racers in the world.
Drone lovers, it doesn't get bigger than this!