This FPV drone scales the Burj Khalifa and captures amazing footage.
FPV (First-Person View) drone racing is quickly gaining ground as arguably one of the most popular sports in the world. While it is an intense sport full of thrills, FPV drone racing is also an awe-inspiring sport full of beauty and high-octane adventure. To prove this, a video by Team Blacksheep has now emerged of a powerful, long-range drone flying over world's tallest building; the Burj Khalifa in Dubai.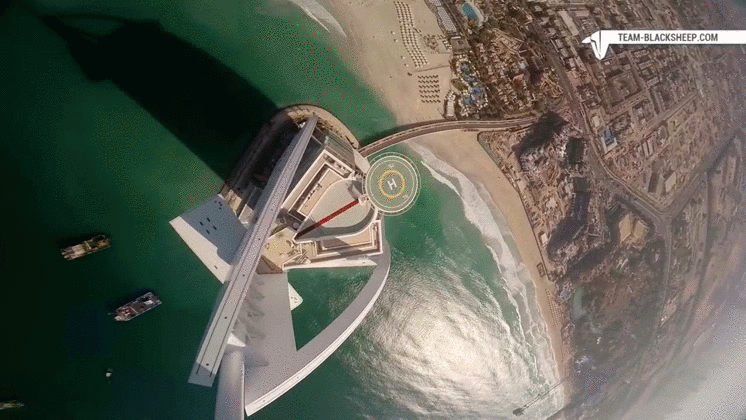 In showing Vendetta FPV racer drone's astonishing long-range and powerful abilities, the team gave the world the chance of seeing how the view from the world's tallest building is so stunning. They accurately flew the speedy drone racer all over Dubai to show the dazzling views of downtown Dubai all the way around Dubai's famous landmarks such as the Burj Al Arab, the Palm Island(an inconceivable man-made island in the desert) and of course, the Burj Khalifa.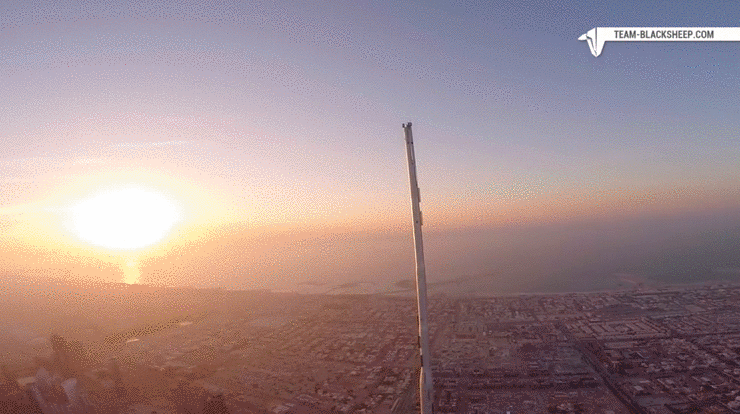 With the Vendetta FPV drone racer that can hit about 3 kilometers going up before panicking and coming back to Earth, the team captured some spectacular footage of the city in the desert. Perhaps going beyond its resisting capabilities, the drone surprised everyone including Team Blacksheep with its breathtaking 'piece de resistance' capabilities. It took to the skies and magnificently reached the highest tip of the 2,722 foot-tall Burj Khalifa.
For the fans of FPV drone racing, this is an inspiring, high-def footage of a powerful drone flying around of one of the most striking cities in the world. This video of team Blacksheep taking on is the world's tallest building with their dominant drone is likely to tickle something into you. Sit back and watch this amazing footage.