If you've ever wondered what it would be like to fly down a hill of ice on skates, well here's your chance to find out.
This is an incredible video from a skater's perspective of an extreme winter sport known as Ice Cross Downhill. This insane winter sport involves competitors racing and battling their way to the bottom of an urban ice track with adrenaline-pounding drops-offs, big air jumps, hairpin turns, and colossal gaps at speeds of more than 70 km/h. It requires a combination of powerful skating, skillful ski cross and boarder cross.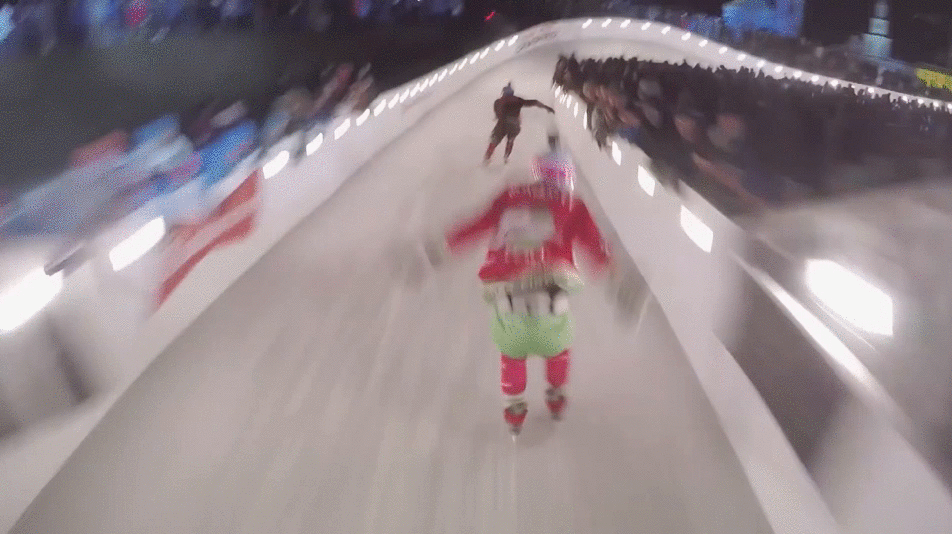 The sport that is becoming hugely popular pits four skaters racing down a track loaded with vertical drops and hairpin curves. The main goal of the sport is for the athletes to get to the end of the track before their competitors. In this past winter's Ice Cross Downhill World Championship that was held in Quebec City, Canada, enthusiastic fans of the sport were treated to jaw-dropping stunts from athletes with some clocking up to 82km/h.
This footage gives you the first-person view of how mesmerizing the races are, with bruising encounters and crashes being all part of the game.