This lovable pooch is the epitome of good manners.
Being in the deepest end of winter; full of snow, rain and mud, this is a season that every dog owner knows too well. Even though it is very cold out there, dog owners are required to take their little friends out for a walk as part of their daily or weekly exercises. While many of us can at least put up with that, the real messy business begins when we are back home and the little pooches run into the house with all their muddy paws. But then, a dog named Bentley has shown that it can be a little different.
This adorable dog is so considerate and is trained to thoroughly wipe his paws on the doormat before going inside. The video that was posted online by Bentley's owner, Thomas Anamun, shows the little black pooch throwing all his energy behind just to make sure that there is no dirt to be traced on his paws when he enters the house.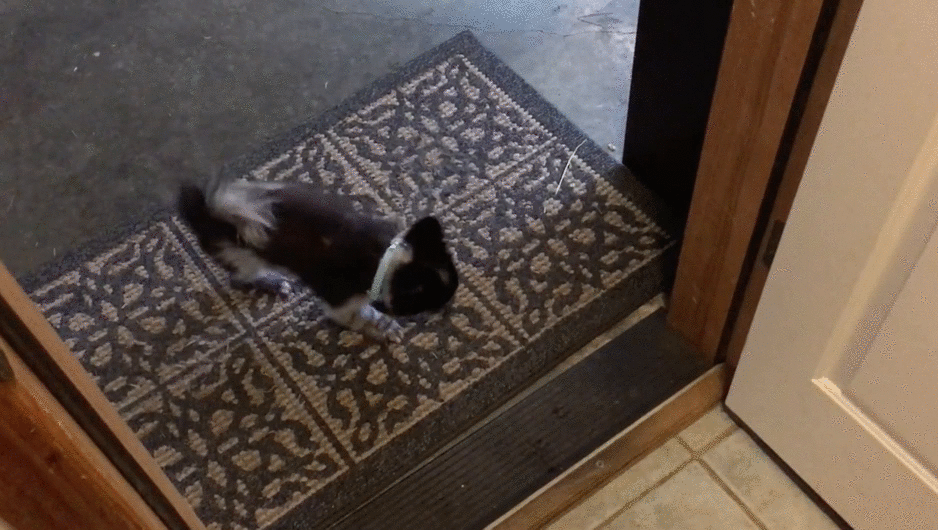 While not as quite well-mannered as Bentley, another little dog that appears in the clip looks so happy, perhaps for appearing in the video. For those of us who thought that our pet dogs were well-mannered, you probably haven't seen Bentley's actions yet. You will probably agree that it is at times easier to train dogs like Bentley instead of kids.
Without a doubt, Bentley fully deserves a crown for being the politest dog ever.