These cats just can't understand what the heck is going on with this piggy bank.
It is probably right to say that Cole and Marmalade are plotting world domination, the two lovable cats are constantly on the internet with their cool and often shady doings. In this latest video, Chris Poole, who owns the pair posted the cats taking on an electronic piggy bank that looks more like a cat.
The clip shows an animal-electronic piggy bank snatching a coin placed on top of it before placing it inside its box. Cole, the solid black cat, seems to be so intrigued by the piggy bank's actions and its abnormal sound that he attempts to do exactly what the piggy banks is doing.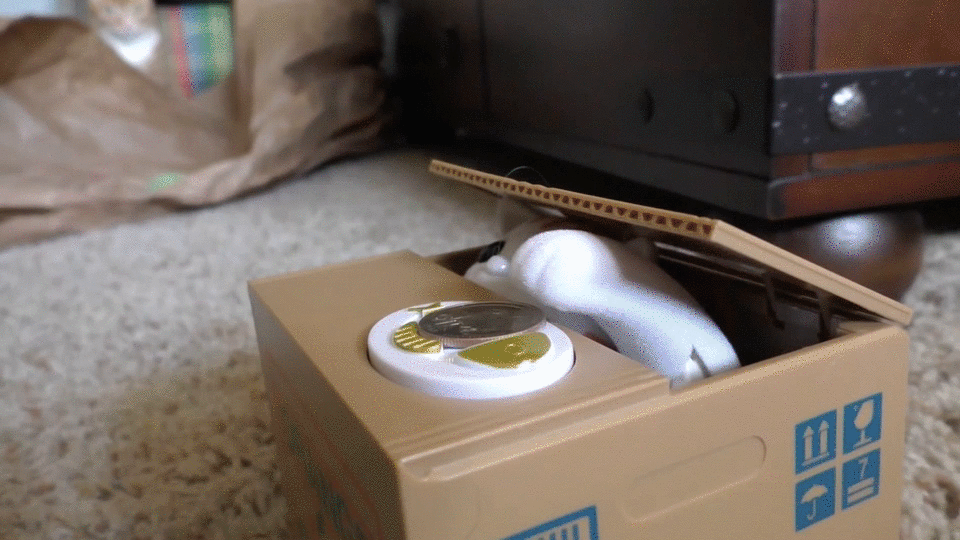 On the contrary, Marmalade, the feisty ginger kitty, gives the impression of being the cautious one with his priceless reaction. No wonder the video has been viewed more than 74,000 times already.