The team being the Angry Orange now brings you Kylo Ren TV and it brilliant.
Kylo Ren may have entered the Star Wars realm only recently with the 2015 instalment of the epic franchise, Star Wars: Episode VII – The Force Awakens, but the offspring of Han Solo and Leia Organa already has a dedicated fan following.
So while more of Ren's adventures as Commander of the First Order and Master of the Knights of Ren is being awaited in the next instalment of the Star Wars franchise, fans are busying themselves by remembering Ren and sharing glimpses of the former Jedi apprentice in myriad ways.
While the more sober fans simply put on a Kylo Ren mask, the others go ahead and spend a considerable amount of time and energy in creating something that goes beyond the usual.
This video, titled Kylo Ren TV, is one such creation by Dane Boe and Darren Wallace. The duo bring together their love for the Star Wars universe and particularly Kylo Ren, as well as their digital prowess to create a video that showcases Ren delivering some of the most popular lines in movie history.
This video has Ren extending his skills beyond his usual realm and finds himself taking over in several classic movies scenes such as Back to the Future, A Few Good Men, The Shining, Pulp Fiction and 300, among others.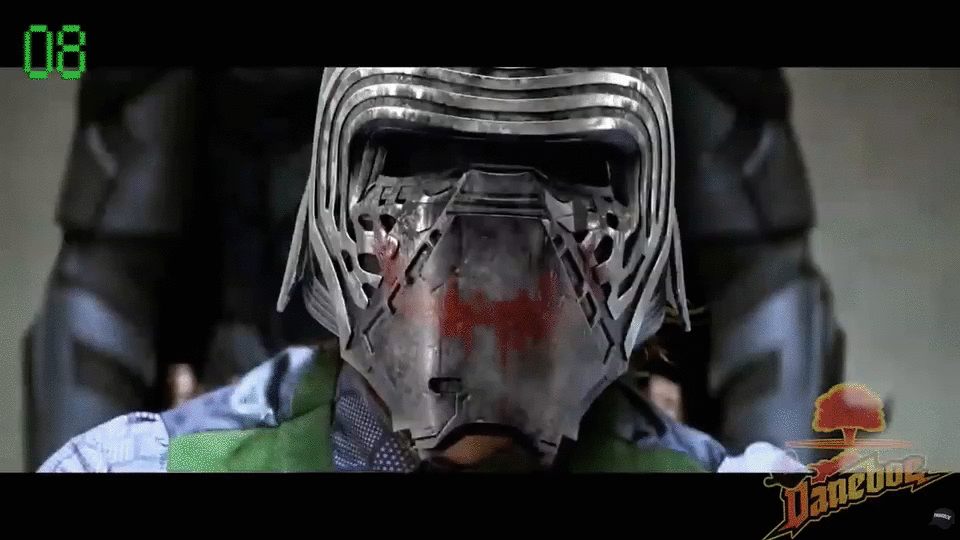 "What of Kylo Ren was in your favorite movies of all time?" asks Boe on his YouTube channel, and we sure like that line of thinking! Maybe the one line they missed having Ren deliver (which we think would be cool) is from the Wizzard of Oz and the classic "We're not in Kansas Anymore'!