I don't think we can even keep up watching this guy, let alone even come close to attempting these tricks.
If you're among those who debated learning some yo-yo tricks but thought there weren't many to pick up in the first place..well we've got news for you.  Take one look at Ryo Yamashita in action and you'll know that the game of yo-yo has come a long way.
In some mindboggling footage shot by Kuma Films, Yamashita uses two yo-yos to perform loops that will simply blow your mind.  You might even find yourself hoping some of these tricks were in hi-def slow mo so you could actually make out what was going on! This guy's simply too fast for the human eye!
(There are some of gifs from the youtube clip above, we've just given you an idea for your next reel on Yamashita and his yo-yos!)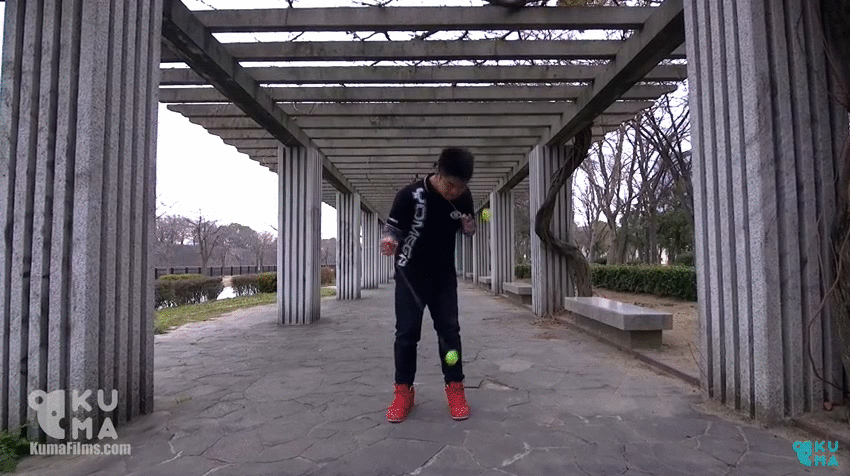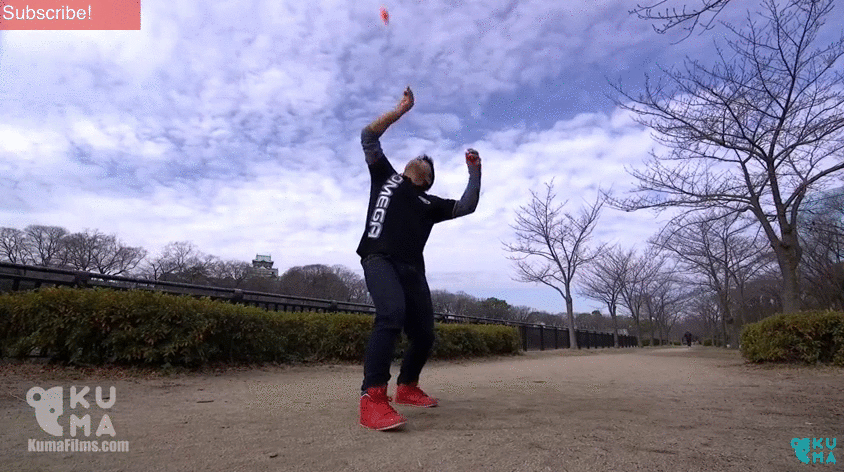 The 24-year old Yamashita first laid hands on a yo-yo at the age of 12 and since then hasn't looked back.  He's move on from the basics and picked up a long list of looping and other skills with his trusted world-class yo-yos, and he now teaches young children so they can see how much fun yo-yos really are.
The YOMEGA Raider is his favorite, and 2A his favorite style of play.
A string of impressive moves (pun intended) have helped Yamashita grab some top of the line trophies in the yo-yo world, including top spots in the West Japan Yo-Yo Contest in the 2A division from 2009 to 2013 and in the same division at the 2011 Japan National Yo-Yo Contest.
Here's to yo-yoing and Ryo Yamashita, and of course our new found love of yo-yos.