English man takes urban climbing to new levels.
This was neither his first time, nor will it be his last. Daredevil, James Kingston, has climbed over 100 buildings including some of the most iconic in the world such as the Eiffel Tower and the Wembley Stadium Arch. He is not at all a stranger to great heights, but the British thrill-seeker had never reached such fear-provoking heights in his prior adventures. This was, by far, his most daring challenge and he did it with so much ease. The way he conquers Marina 101, the world's tallest residential building, is truly astonishing.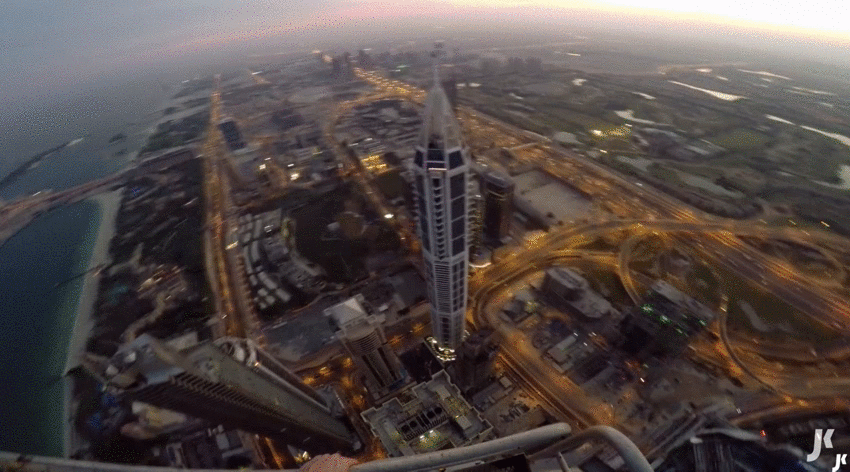 After finding fame less than two years ago when he posted a video of himself dangling from a crane in his native Southampton, the 25-year-old daredevil has gone on various climbing sprees. Having climbed the Marina 101 before it was completed in late 2015; Kingston only uploaded the video over the weekend. According to him, he had a lot of content in his hands to put out to his followers, but was inspired to upload this incredible footage because of the building's height and its record as the world's tallest residential skyscraper.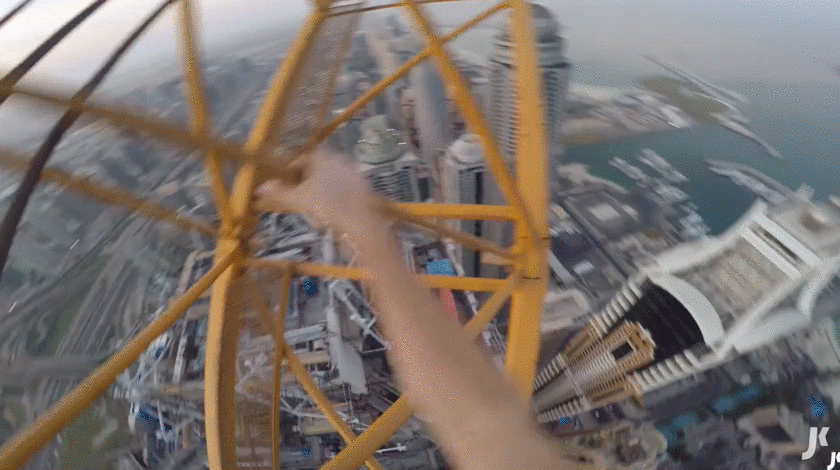 It took Kingston close to one hour and a half to conquer the Marina 101, which stands at 1,399ft (426 meters). Without any safety ropes or harness, he used a crane for the first 50 meters after a friendly interaction with the crane operator. He later took an hour climbing the stairs.
This time though, he was lucky not to get in trouble with the authorities in Dubai. This was possible as he adapted to being super nice to every individual he interacted with. He decided to explain what he was doing and the reasons behind it. He could show some pictures and footages to willing individuals and get them to smile. This follows his previous exploits where he had been arrested more than four times; twice in Germany, once in Ukraine and once in Paris for getting to the top-most point of the iconic Eiffel Tower.
With this incredible 6-minute video, Kingston can fully lay claims to being the first thrill-seeker to climb the world's tallest residential building without safety ropes. He plans to take his climbing exploits to Hong Kong and China next. But before then, watch Kingston take on the dizzying heights of Dubai's Marina 101.