This artist uses old computer parts to make cool city scares.
One of the greatest things about being an artist is that you can creatively turn one man's garbage into another man's little paradise. That is exactly what one artist, Benjamin Yates, is exhibiting by amazingly crafting fabulous future cities using what many of us consider yesterday's discarded technology.
While exploring his various techniques, Yates discovered he could put his designing and crafting skills to display by using old computers parts to create miniature cityscapes that are only comparable to forward-thinking cities.
Walking into his utterly blacked-out studio, it's instantly noticeable that Yates' creativity can be so crucial in the science fiction world. Using recycled electronic pieces, Yates created flash cities that are meticulous, electrifying and ultramodern. These mini cities are full with wee citizens going about their businesses on the streets, in a way that can perhaps be imagined in a future world.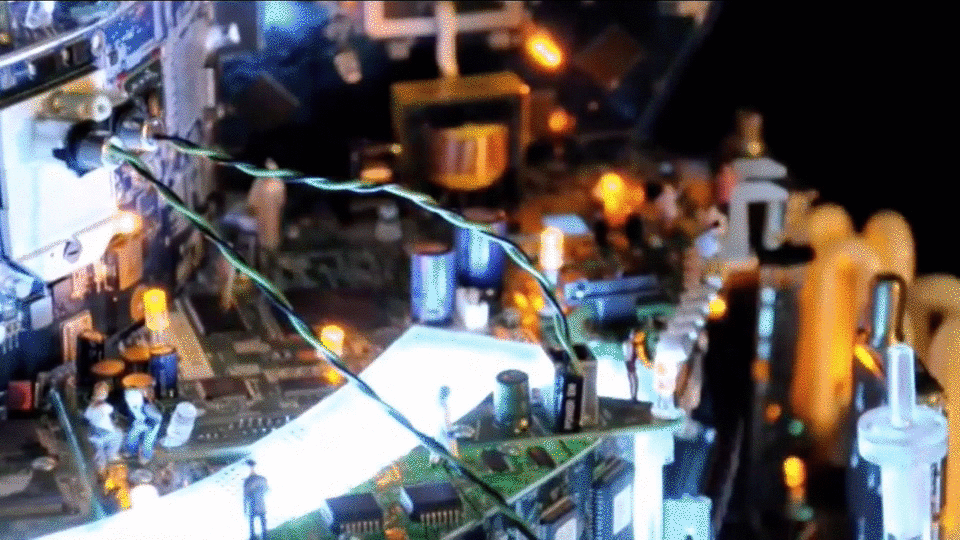 Yates uses LED lights to give his minuscule cities electrifying looks that make it impossible to realize that the real structures lining the cities are just old PCs. He admits that the original idea of creating such futuristic cities was sown in him after watching the movie Tron as a kid.
"I watched Tron as a young boy and the complex graphics and the concept of a society within a computer instantly appealed to me," he says.
His detailed works show how you can take outdated goods and incredibly turn them into environmentally friendly and fun objects.
[php snippet=2]