Ok, you know by now that we're fans for alliteration and why should this one be any exception. This is a crazy marble slide that took 3yrs to build.
There is no need to heap much praise on it, but its not a stretch to say that this massive marble run created by Ben Tardiff is one the best. It's has taken the California native around three years to build and covers virtually his entire garage, even though he hasn't finished it.
It may not be prevalent as a form of entertainment for today's youths, but this 8ft tall and 8ft-by-12ft wide mountain for marble beats any other thing that has ever been built in the name of marble amusement parks. A video that was posted on YouTube by Tardiff shows the intricately hand-made marble machine in action and the seven and a half minutes clip shows hundreds of silver marbles racing and bashing their way around the course.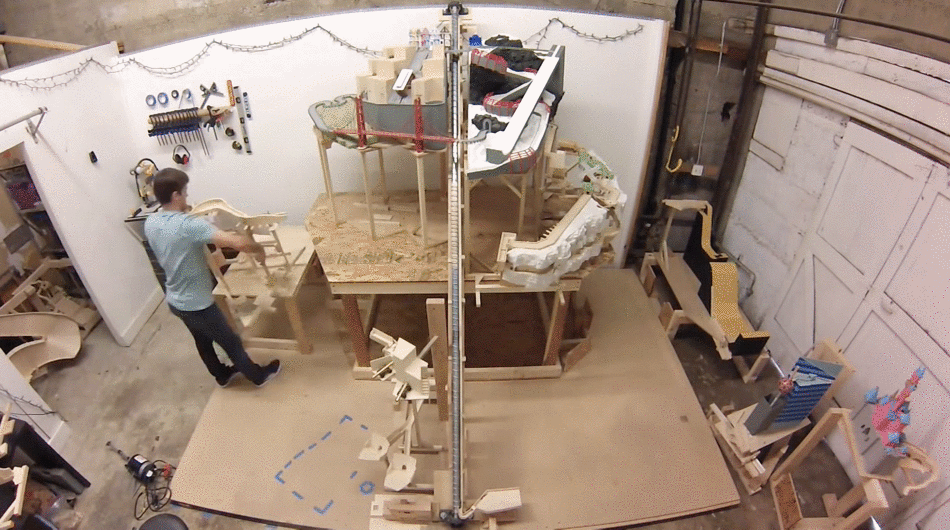 The machine has 25 themed sections, including the Great Wall of China, Lombard Street, the Golden Gate Bridge, a skate park and Times Square that are slotted together to create 32 different paths for the marbles to flow through and form one astonishing sculpture that works in a mesmerizing way.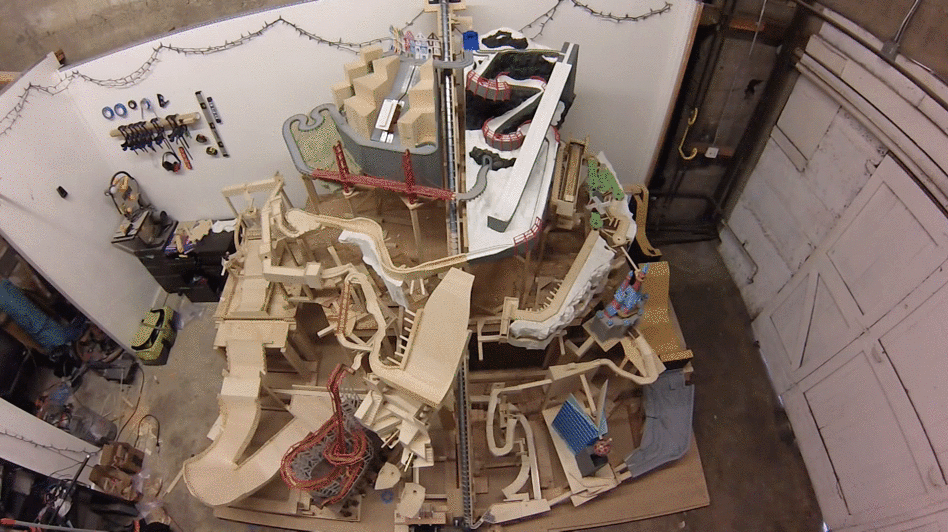 In describing the video, Tardiff writes:
"Once it is completed, every component (of this marble) is structured to represent a portion of my life or anything that I find interesting."
You just have to admire passion.