The Mad man of the streets is at it again in Gymkhana Eight – Ultimate Exotic Playground.
American professional rally driver, stuntman par the ordinary and an entrepreneur who knows just what his target audience wants – Ken Block – is back again with a thrilling video that shows off his skills behind the wheels of his trusted AWD Ford Fiesta RX3. This time around, the extreme sports flagbearer is scorching the tarmac in scenic Dubai.
The 650 BHP beast is what Block has chosen to be his ride in the Ultimate Exotic Playground video which has it all, with the amazing roads of Dubai being transformed into Block's own personal playground, the sands of the desert creating a unique canvas for his extreme drive, and even the famed fleet of supercars that the Dubai Police are famous for all across the globe.




In one scene where eleven supercars, including Ferraris, Mercedes AMG G-Classes and Lamborghinis have boxed in the Fiesta and Block uses the tight square to drift around in circles without even coming close to touching them.  Incredible.

Oh, and there's also a Boeing Jumbo Jet under which Block goes berserk with his Toyo tired machine as well as a sequence that has him drifting in front of a truck that's being driven on two wheels.

The fact that his feature-laden Fiesta is facing the truck while drifting around it makes the latter stunt even more of a whopper.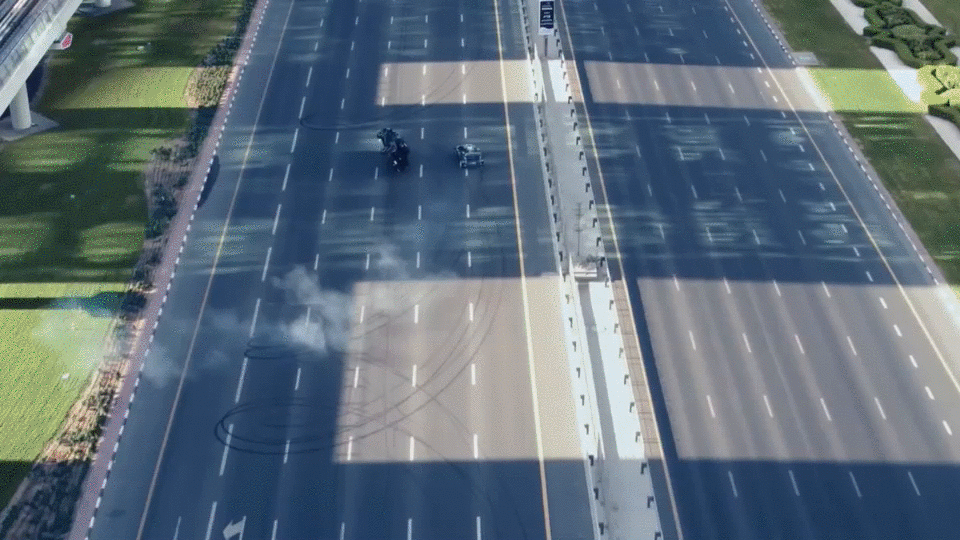 This Gymkhana Eight footage has Block drifting in quite a few tight spots, and the extraordinary imagery amidst the eye candy that Dubai is, of course adds to the element of thrill in several ways.

"If I did the same thing over and over, then it is going to get boring and people will not come back to watch," is Block's explanation for the new high he has given viewers through his new Gymkhana Eight video, and we thank our stars for it!