Bring out your inner Harley Quinn or El Diablo DIY 
Ohhh , it's that time again – Halloween is just around the corner, and for those that like to wow, it's time to plan.  Whether you're looking to rent a costume, or put your creative juices to work by making your own, the key to success is planning – and if you haven't started yet, it's time.
Obviously the first ghoulish task is deciding your look for the big night – sometimes not an easy task.  Given the infinite verticals to choose from, we narrowed our focus to superheroes and supervillains:  recent movies and reboots have featured a diverse cast of characters for costume inspiration.  Think the unconventional Suicide Squad characters of Joker or El Diablo and the entertaining Harley Quinn.   Or, the traditional but totally revamped Wonder Woman.  Here are some or our favorites:
Kicking it off strong here with X-Men's Psylocke, clad in this sexy black pleather ensemble.  Resourceful and talented souls will have fun putting together a realistic copy, starting with a trip to the right store for bodysuit, gloves and leggings.  No fast tracking the body on this one – Olivia Munn trained to look this awesome…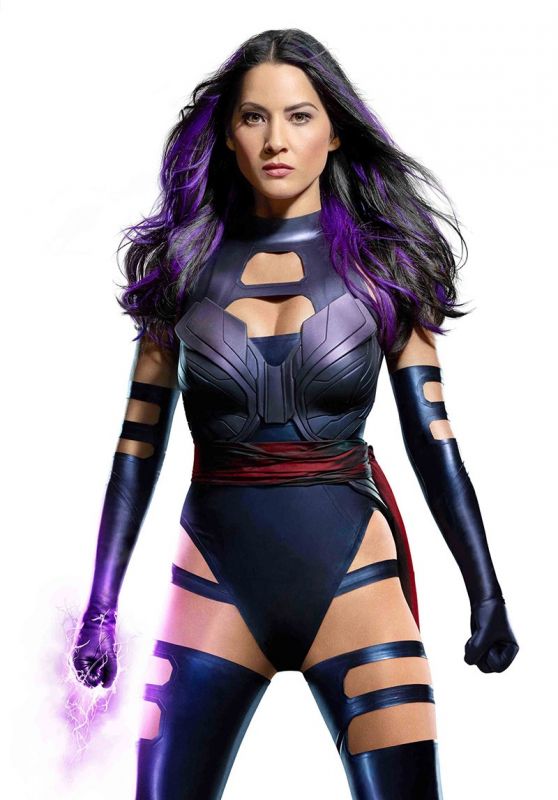 While we're on X-Men, we couldn't resist adding Halle Berry's Storm…totally doable as a DIY with leather pants, thin t-neck, gloves and jacket – the big thing is nailing the hair…
Or Storm as portrayed in X-Men Apocalypse, though this one might be a bit tougher for the DIY crowd..
We're guessing that Miss Harley Quinn, one of our favorite Suicide Squad villains, is going to be a popular choice this year, and another DIY possibility with a little hunting and gathering.  Focus on details, hair and makeup to convincingly pull it all together…
We can't think of adding Harley Quinn without featuring her villainous partner, The Joker. Excellent characters to portray whether you're on your own, or want to be part of a villainous power couple for a night…
The hilarious Deadpool is a tough DIY, but don't despair, from what we saw online there are plenty of choices to buy or rent…
Back to Suicide Squad, pulling off El Diablo will be all about the hair (lack thereof) and intricate body ink…
We're loving the fabulous and leathery-bronze costume of Wonder Woman of 2017…
In keeping with the retro and re-booted look, Batman's costume has come a long way in recent years, adopting a decidedly more meaty and menacing appearance…a good choice if if you like to keep your identity a mystery.  (bonus, the mouth area is free for unobstructed eating and drinking…Deadpool doesn't have that advantage)…
Or one can sport the original 60's retro version and have a little fun with it, especially if one can coerce someone to be their sidekick, Robin (read: cocktails might be involved).  Grey unitard anyone?? Elfie shoes?
Superman has undergone a revolutionary makeover over the past few years, most recently appearing in the recent Batman vs Superman…
As much as she might not be a 'superhero', we're grooving on Star Trek's Jaylah, who's rugged costume can be pulled off DIY as long as the attention grabbing hair and facial ink is nailed…
Marvel's character, The Winter Soldier, is another look that can be pulled off with an abundance of black leather, convincing hair and black eye detail…
Speaking of an abundance of black leather, pull off the look of Black Widow with all that  leather (or sub in pleather, neoprene, leggings) and a red head of hair…
Captain America's Scarlet Witch is another look that can be achieved with the black leather basics, augmented by the red gloves and jacket…
Crossbones, seen in Captain America Civil War, is a menacing character to emulate, with a key element being the definitive face mask…
Speaking of face mask and leather, once again, Suicide Squad's Katana…
Well, the time you're saving gathering up the costume pieces for Suicide Squad's Enchantress (pretty much a bikini…), you'll more than spend nailing the faux skin dust,  hair and make-up, and, if we recall, her crazy gyrating movements…
Happy Halloween!