Extreme Stun Driver Pushes This Three Wheeler to the Limits
Tanner Foust has won the gold at the X Games four times and has been crowned the US Rally Cross champion three time, and yet, one look at all the amazing things the Polaris Slingshot SL can do with him behind the wheel will tell you why he's a world class driver.
The 400 horses that drive the SlingshotX into melting the tarmac is just what Foust needs to show off his extraordinary driving skills and when the San Diego night is the backdrop, you know that this unique and mind-blowing combination will make for some incredibly exciting footage. And that's exactly what this SlingshotX video is all about.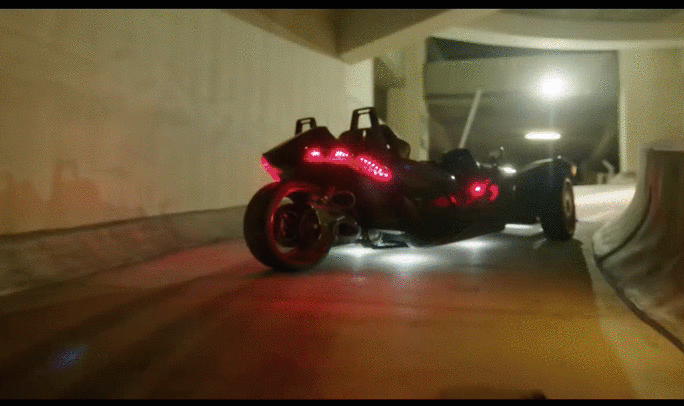 So this is you get when you put an acclaimed driver behind the wheels of a monster such as the Polaris Slingshot SL, an adrenaline-pumping video!
A product of Mad Media and directed by The Martelli Brothers, the video is truly a work that will get you going, and for those out there who can actually afford this set of wheels, there's no better motivation to close the deal.
Even Foust agrees that the shoot, the drive, and of course, the Polaris Slingshot SL were all nothing short of awesome. When you have one of the world's most extreme driver behind the wheel of a 400 horsepower, turbocharged, four cylinder, 2.4 liter engine, add a design that is different from any other, you know there is bound to be some tarmac-tearing chemistry.
"Shooting SlingshotX was intense and I was amazed by what the vehicle could do. We pushed the vehicle to the limit in some pretty extreme locations and it handled them like a champ. Polaris has created an incredibly unique machine that has been taken to another level by UTV Underground," Foust says.
The video shows off the performance quotient of the Polaris Slingshot SL to the hilt, and proves that a three wheeler can deliver.