The team at Blacksheep took their ace drones out to the Dubai desert and put them up against some of the most awesome dune buggies.
There are obviously not too many words that can be used to describe this utterly breathtaking clip of dune buggies romping around in the Dubai desert. This is one of those videos that displays the aerial droning skills of Team BlackSheep who are famous for producing some of the world's most powerful drone toys, not to mention some cool videos.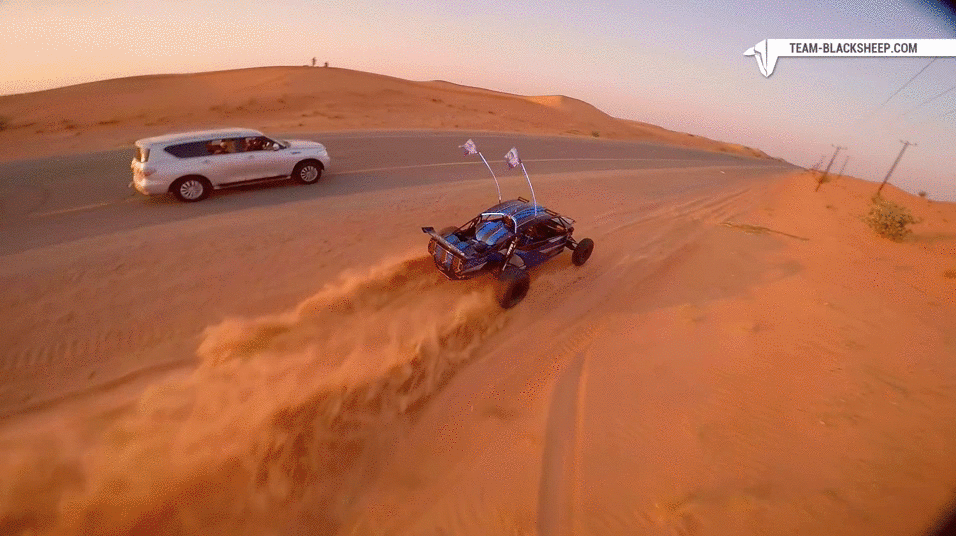 Team BlackSheep was invited out in the deserts of Dubai for what was dubbed as "a horsepower and petrol-filled week" by the Funco Ezba crew, which turns out to be a team of dune buggy motor heads. Led by Raphael Pirker and using their speedy TBS Vendetta, Team BlackSheep was on hand to capture this incredible footage of Funco Ezba team members pulling out their latest-generation 1600 horsepower buggies and performing crazy stunts and going through the heavy sand dunes without any fear of getting buried.
Even though the video looks like some sort of a music video and concentrates on the buggies spinning their way through huge dunes, it actually portrays the immense aerial drone skills of Team BlackSheep and their powerful drones. In fact, the sound that you hear throughout the clip is that of the TBS Vendetta's rotors….crazy.