Incredible images of a building climb.
What if any of them accidentally tripped and fell? To them, that would be no problem. All they would wish for in the event that such an unfortunate incident happened was death rather than end up alive and crippled. In fact, staying alive and crippled is their biggest fear. With such a dramatic projection, it is easy to note that these three climbers are adrenaline junkies who are fearless to the core. To prove that, they captured themselves in a sweat-inducing video climbing to top-most part of China's third tallest building, the Shun Hing Square Tower.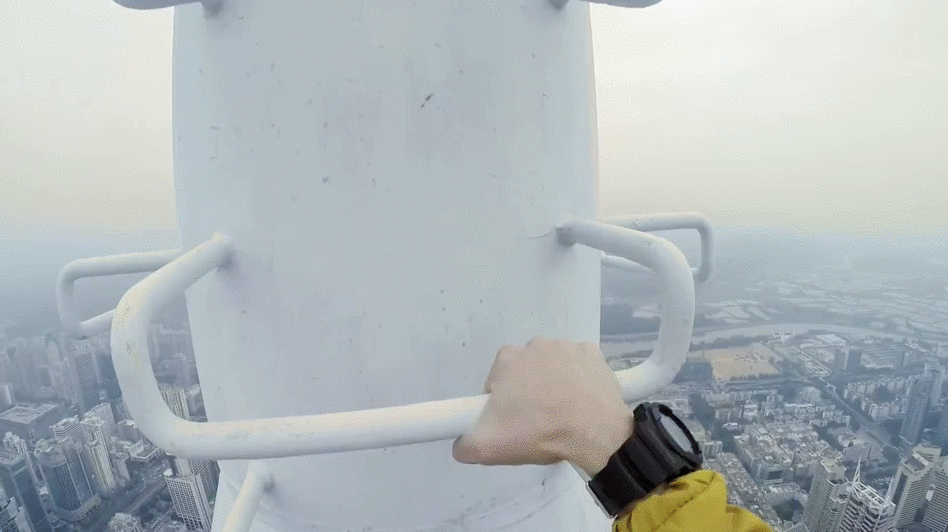 Having scaled such dizzying heights in the past, this bunch of Russian daredevils continues to capture world's attention with their On The Roofs series. Dedicating their lives to climbing some of the world's tallest and most iconic skyscrapers, the trio took on Shun Hing Tower Square in Shenzhen China, which is the world's 27th tallest building at 1,260 ft (384 meters).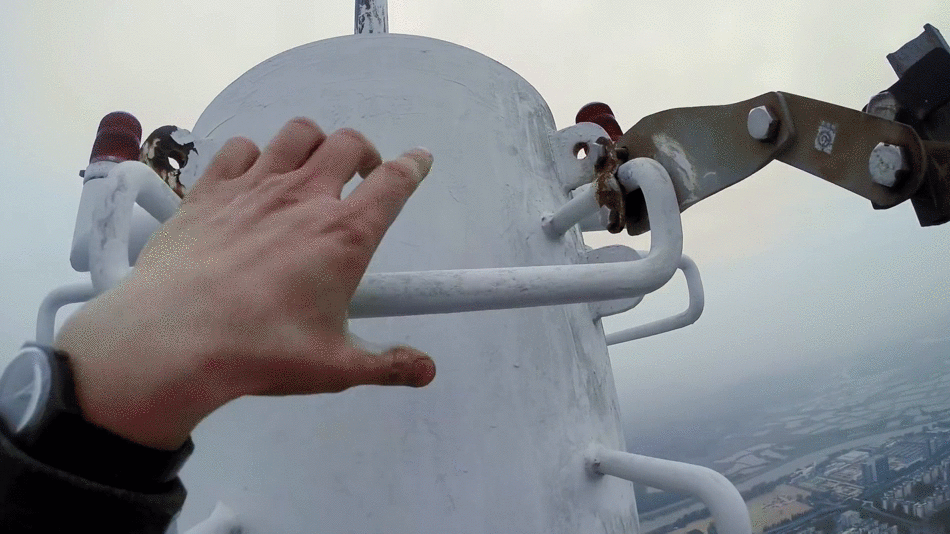 The group's death-defying exploits are even more frightening as they scale such skyscrapers without safety harnesses. They always capture and share with the world vertigo-inducing images of their free climbing adventures. On their latest adventure, the trio was dressed as if they were going to rob the Shun Hing Tower in broad daylight.  This comes after they had been officially banned by China for filming themselves climbing the 2, 132ft (650-meter) Shanghai Tower, which was under construction at the time. Nevertheless, they were lured back to China by the availability of dramatic skylines.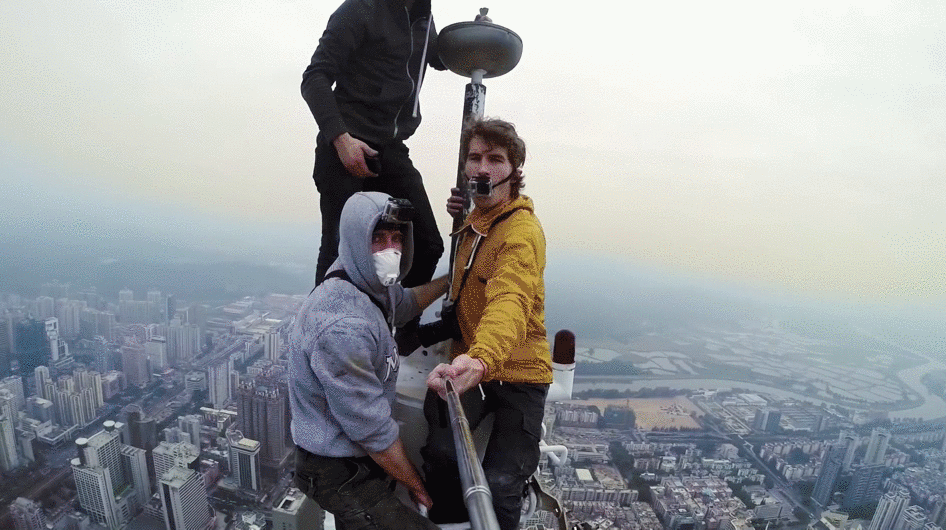 Armed with a canon camera and selfie sticks, they are shown exiting a staircase on the roof before scaling the weather spire without any safety harness. The trio, who use pseudonym names, disguised themselves as local workers to evade the building's security personnel so as to climb to the highest point of the building where they posed for selfies before making their way back down.
The group is notoriously known for sneakily entering their target buildings. They made headlines last February when a video of them scaling the Shanghai Tower went live. At the time, Chinese authorities announced that they would ban the group from returning to the country, but it seems that they did not fulfill those threats. With many of the world's tallest buildings already under their belts, you can't afford to miss this adrenaline-filled video.