This experiment takes the video game to a completely new level.
Think Hitman and you know you're in for some great action, no matter how coldblooded it might be.  The best part is the stealth factor, the knowledge that you need to be discreet about every move, no matter how much of a dangerous assassin you might be.
Well, the team at IO Interactive, in spite of giving us an amazing lineup in the Hitman series, from Hitman: Codename 47 in November 2000 to its latest release in 2016 (this version in episodes, the first of which hit us on March 11th), wanted to give just a little bit extra to the whole experience.  Well, after watching this video you'll love these guys even more and probably clamor for the chance to be part of this.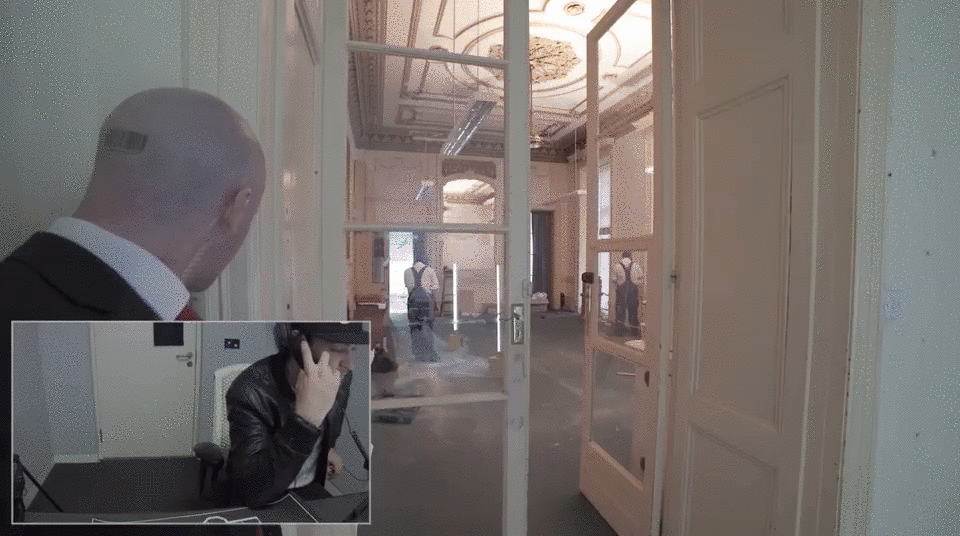 Teaming up with Realm Pictures, IO Interactive has come up with the ultimate scenario in gaming, a live action adventure that unravels just the way you want it, giving a thrilling twist to roleplaying games as we know them.
Of course, the way in which the team at Realm has worked it out makes the entire idea amazing and you really have to look closely to know that this is really a live action sequence in action, and not just frame after frame of software at work.
You will see an assassination being carried out by Agent 47 – nothing new really for Hitman fans – but with voice instructions coming from you!  You, or in this case some Youtube stars, are leading the famed assassin towards his target, and you have the ability to interact with characters in the game to help your agent accomplish his missions.  This version is really the absolute best way you could ever play a video game.
The action is gripping and the sense of awe and accomplishment at the end of the mission is intoxicating to the hilt!
Check out this video and tell us you can't feel that adrenaline pumping!